No student can pass their academic career without writing different essays every now and then. Essay writing assignments are one of the most common assignments that are given to students of all age groups. Mastering the art of writing essays can help you in high school, college, university, and while giving admission tests for immigration and admission in top universities.
Essay writing is not an easy task until you know how to do it correctly. This article will help you learn the essential skills for writing different types of essays with perfection. It doesn't matter if you haven't written any essays until now or you think that you are bad at essay writing. Just follow this ultimate essay writing guide and learn how to write a perfect essay.
Make sure you read this article very carefully from start to end to master the art of essay writing.
Are you feeling overburdened by loads of homework and never-ending essay assignments? Do you need help with your term paper? Reach out to CustomEssayOrder and our professional writers will help you with all your essay writing assignments
What is an Essay?
Simply put, essays are a medium through which you express your thoughts and research findings in an organized way. Essays are used to address a single subject matter at one time, the main idea of the essay is described in the introduction and then explained in the body paragraphs. Descriptive, argumentative, persuasive, comparative essays are some of the most common types of essays.
Students are given essay writing assignments to boost their research skills, writing skills, critical thinking ability, and analytical skills. A 500-word essay assignment is usually where students start to learn the essay writing process. These essay assignments help and encourage students to write thesis and other Ph.D. documents later on in their life. Therefore building a strong writing foundation by learning how to write a perfect essay is the key to a successful academic career.
Ultimate Essay Writing Guide for Students To Score an A+ Grade
As mentioned earlier, an essay has a clear pattern, that pattern is designed for students to express their thoughts in an organized manner. We have now made essay writing very simple for you as you just need to follow the simple steps to become much more organized while writing. 
If you want to score an A+ grade in your essay writing assignment then carefully read and follow these simple steps:
1) Planning and Preparation Stage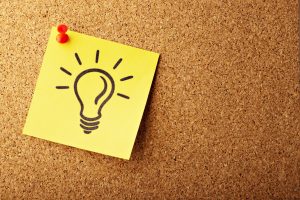 Many students underestimate the value of the preparation and planning stage. This initial stage is the key to writing essays that stand out and make a lasting impression on your professor. Here is how to plan your essay before you start writing.
i) Understand The Essay Requirements
Read the instructions 2-3 times before you start writing your essay. If you have a detailed instruction document then you must write the instructions in your own words for better understanding.

If there is some instruction that confuses you then ask your instructor about it.

 

Identify the purpose of your essay and brainstorm on what is required of you or how can you achieve your purpose.
ii) Start Researching
Go to your college library and read books and journals that are relevant to your topic. Use the internet to conduct further research by consulting articles from reliable websites to gather as much information as you can. Doing this will ensure that you don't miss any important information about your topic while writing your essay.

Ask yourself questions about the topic. For example, if you are writing an essay about the American Revolution then ask yourself questions like: What was the American Revolution, Who lead that revolution, Why did that revolution take place, When did the revolution happen, and Where did all this happen. Asking questions like What, Who, Why, Where, When, and How will help you reveal valuable information about the topic.

 
iii) Create an Essay Outline
Create an outline based on your topic and the research that you have conducted. Outline all the relevant details and make sure you don't skip any details.

 

List all the supporting ideas that support your main argument. While outlining add the most significant supporting ideas one by one in each paragraph of the essay body.

 

For example, if you are writing an essay on the topic "Causes of American Revolution" then while outlining you can write down "Boston Tea Party" as the introductory statement of one of your body paragraphs. This significant event should be followed up with other headings like "The Boston Massacre", "The Coercive Acts" and other important events that led to American Revolution. Once you are done outlining, writing an essay will become easier for you.

 
2) Essay Writing Process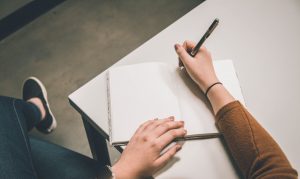 Once you are done with the planning, preparation, and outlining phase you can now start your essay writing process. This is where you need to actually start writing the text for your essay.
i) Develop Your Thesis Statement
Once you are done gathering all the relevant information, it's not time to move on to the most important section of the planning phase. Developing a good essay question, main idea, or thesis statement is very important for writing a great essay.
A strong thesis statement should be small and concise but it should not miss any important detail about your topic. Ideally, an essay thesis statement should not be longer than two sentences at max.
The thesis statement should be written at the end of the introductory paragraph in a way that the reader could understand what to expect from the body paragraphs.
After writing your thesis statement you should read it to your friend or relative who does not know about your essay topic and ask questions about what they think your thesis statement is about. Ask them questions like "what am I trying to prove in my essay through this thesis statement?". If they answer correctly then your thesis statement is correct but if the answer is not correct then you should further refine your thesis statement.
ii) Write the Introduction
In this first paragraph of your essay, you should add some background information along with a proper definition and a small introduction to the topic. Remember that the introduction of the topic should be written in such a way that it instantly grabs the reader's attention.
The interesting introduction should be followed up with arguments that should describe the problem statement. Do not shy from adding big numbers or interesting facts about the topic in the introduction of your essay.
Many students make a mistake that they instantly start describing things that should be written in the body paragraphs. For instance, if you are writing an essay about the American Revolution then you should describe significant events like the Boston Tea Party event in the body and not in the introduction.
The central argument also called the thesis statement should be added at the end of the introductory paragraph. It should give an insight into what readers can expect from your essay.
iii) Compose The Body Paragraphs
After writing the introduction it's now time to add all the supporting evidence in your main body paragraphs. If you have already made a good outline then writing this part will not take too much time.
It is recommended that college and university students write at least three paragraphs in the body section. However, the total length of their essay will depend on the complexity of your essay topic.
We also recommend that you only address one argument at one time. Trying to discuss multiple arguments to support your thesis statement will confuse the reader.
Keep the sentences short and concise, meaning don't use extra words to increase the length of your essay.
Avoid passive voice writing as much as you can and try to write the essay in active voice. Passive voice sentences usually confuse the reader.
Try to use a conversational tone if possible. This will help you engage your reader.
Use transition words to make the flow of your essay. Transition words will help you naturally connect your sentences.
iv) Write the Conclusion
The last part of your essay is the conclusion paragraph. In this paragraph, you should only summarize the information that you have provided above. Here is how you can write a perfect conclusion for your essay.
Explain how your supporting evidence solves the problem that was presented in the thesis statement.
Never introduce any new information in your conclusion paragraph.
Describe the outcome of all the arguments that you presented in the body paragraph.
Summarize the information that you presented in the introduction and body paragraphs.
3) Proofread Revise and Edit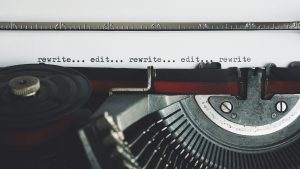 Many students make the major mistake of not proofreading, revising, or editing the essay draft. Editing the completed draft is one of the most important steps in producing an essay that scores an A+ grade. Here is what our essay writing guide suggests on how you should proofread and edit your document:
Look for grammatical and punctuation mistakes and eliminate all mistakes that you find.
Try to improve the sentence structure and look for sentences where you have repeated the same information.
Ask a friend or a colleague to read your essay and then ask them to point out your mistakes.
Read your essay aloud but this time read it as a reader and not a writer. Try to access if all the important information is there in your essay.
See if there is a topic sentence in all your body paragraphs and if they match your outline.
While doing the editing process for your own essay look if your writing style can be easily understood by the reader or not.
We recommend that you don't leave your essay for 3-5 hours or a day after writing it. This will help you read your essay with a new perspective.
If your essay is in soft form then it's best if you print and highlight all the main points by underlining them.
4) Essay Writing Format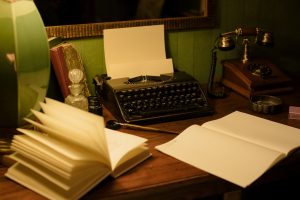 This ultimate essay writing guide is incomplete without listing the most popularly accepted essay format. Here is how to format your essay.
Introduction Paragraph
Background of the topic
Definition and introduction of the topic
Grab Readers attention
Strong thesis statement
The First Body Section Paragraph
The topic sentence of the first paragraph
Explain one argument at one time
Add reference list and supporting information
The Second Body Section Paragraph
A Topic sentence
Evidence that proves your thesis statement
Add supporting details of your topic
The Third Body Section Paragraph
The third topic sentence is about your supporting argument
Add supporting details that prove the main idea of your essay
Add enough evidence to support your claim
Add Example(s) to support your arguments.
The Conclusion
Summarize all the information provided above
Explain how your arguments have solved the problem of your thesis statement
Do not introduce any new information
5) Best Essay Writing Tips For Students
Here are some expert tips and tricks that can help your score and A+ grade in all your essay writing assignments. Follow these tips to write an excellent essay for your school, college, or university:
While choosing a particular topic make sure you choose an interesting topic. Choosing a good topic can help you can easily grab the reader's attention by writing engaging content.
Use online tools and dictionaries to check for grammatical and punctuation errors after writing.
Use mind mapping trick to make an outline of your essay and brainstorm to get new ideas.
If there is no specific essay length specified by your instructor then you should keep the word count between 300-500 words.
Try to use vocabulary that is very easy and simple to understand. Don't use complex words with difficult meanings.
Get Help From a Professional Essay Writing Service
CustomEssayOrder is one of the cheapest and most reliable online essay writing services. Essay Basics has a team of professional writers with decades of experience in all kinds of academic writing. If you are feeling overburdened by loads of writing assignments then you should consult them through chat or email and one of their representatives will assist you.
Essay Basics has a big team of professional writers therefore they always match with the most appropriate writer according to your requirements. Rest assured that Essay Basics never assigns the same writer for high school essay writing and Ph.D. thesis writing. On top of all this, CustomEssayorder provides users with unlimited free revision and a 100% money-back guarantee. So what are you waiting for? Order an essay now and get your essay done in less than 3 hours.
Are you feeling overburdened by loads of homework and never-ending essay assignments? Do you need help with your term paper? Reach out to Customessayorder and our professional writers will help you with all your essay writing assignments
FAQ's About Ultimate Guide to Essay Writing For Students
What writing services does Essay Basics provide?
Essay Basics can help you with your academic essay, argumentative essay, persuasive essay, expository essay but it is not just limited to essay writing. Our professional writers can also help you with your academic essays, academic papers, research papers, narrative essays, and all types of academic writing.
What are the different types of essays?
A narrative essay, a descriptive essay, a persuasive essay, an academic essay, and a compare and contrast essay are some of the most common types of essays.