How To Save Money In College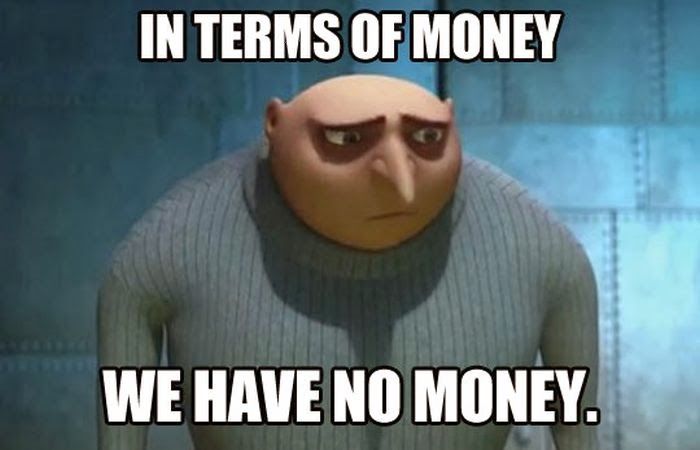 While in college, students should not adopt unwarranted lifestyles which are expensive to maintain. However, they should seek to live their lives modestly as they save and spend less. In college, there are many temptations which can lead to adjustments' of one's lifestyle. Aside from the temptations, friends can also be a huge influence on one's spending habits. Therefore, it is essential to be conscious of your circle of friends and to ensure the people around you are influencing you towards a life which is manageable and affordable. Living within your means is the gateway to success and leeway to a life which is less stressful and healthy. Financial education and freedom cannot be achieved through extravagance. Planning and budgeting are the basic keys to living life within your means where you can manage your debts and work towards increasing your investments. While some students might think it is early to start thinking about investments and financial freedom, college level is the appropriate place to start thinking about your future.
Therefore, this article from team of CustomEssayOrder hopes to help you come up with several tips which can help you save money while still in college
So…how to save your money?
Take advantage of the financial aid. Some students often force their parents to reach deep into their pockets to pay for their tuition fees. However, instead of giving your parents a hard time, you can take advantage of the financial aid especially if you are eligible. Financial aid has indeed helped millions of students to pay for their education and to avert the common cases of differing or postponing their education.
Avoid buying new textbooks. The trick here is to frequent the library often to borrow books. Borrowing books can indeed be helpful and help you save money you would have used to buy new textbooks. Alternatively, you can also buy used books which are relatively cheaper and at affordable prices. However, you need to make sure you visit the bookstores immediately the course materials are out because many students will have the same idea as you after they get to read this article.
Take advantage of the student discounts. In most places, restaurants, movie theatres, and museums, students are often offered discounts. While visiting these places, always carry your student card with you to be allowed the students' discount.
Prepare meals at home or avoid eating out. Eating out often leads to bigger budgets which can strain you financially. Embrace the idea of doing grocery shopping and preparing your meals most of the time. If, for example, your family lives near the school, make frequent visits home and have your meals there.
Avoid bringing your car to school. Public transport, riding a bike are not bad options for a college student. These will help you save on the extra costs of fuel which can indeed strain your finances.
Take advantage of cheap and mostly free resources within the campus. Services in the campus which might be covered by your tuition fee include transportation, career services, library borrowing, etc. Instead of using third-parties, embrace these services which you have already paid for or are offered by the university free or at lower prices.
Embrace smart shopping. Always compare prices and research on the best and cheapest joints in town. This can help you avoid overspending. Another idea would be to split the expense with your friends.
Read and research on financial education. No one will ever teach you financial education or independence. However, there are millions of resources which you can use to learn how to manage your finances.
Live a simple life or simply like a college student. Acknowledge your status as a student and live like one. The idea of living rich lifestyle is nice but this should always remain as an idea which should never be actualized.
Always prepare a budget. A budget is essential and will help you to plan how to spend your money thus increasing accountability.
Have a savings plan and save on a weekly basis. It is not early to start saving. Prepare a savings plan and teach yourself the discipline of saving.
Avoid impulse buying. Impulse buying simply means buying goods without having a plan. People who are victims of impulse buying often end up spending more than they had in their budget. Therefore, have a plan and a budget which will guide you as you shop.
Be wise while using your credit card. Having a credit can be a blessing and a curse. However, you can also make it a curse if you use it often and to make purchases of things you cannot afford. Therefore, be wise and use it for things you need.
Consider living in the school hostels instead of living off campus. Living in the school's hostel is always cheaper than living off campus. With this option available, it can help you cut cost and save.
Embrace bulk buying.
Avoid expenses such as cable. As a student, having cable is unnecessary and only helps to add on to your expenses. Therefore, avoid having or even entertaining the thought of having and paying for cable.
Pay bills on time to avoid the late fees. Late fees can accumulate to huge amounts of cash. Therefore, pay your bills on time.
Embrace the idea of living with your friends. Living with your friends is not always a good idea but it can help you split rent thus helping you avoid footing it on your own.
Skip most of the spring and summer break trips which often tend to be expensive. These trips are not a necessity and while you will be bombarded with a lot of stories and selfies, you can choose to save the cash and use it for something else.
Avoid the habit of buying coffee every morning. This habit never seems expensive at first. However, with time, you will realize that you are indeed spending a lot of money which you can save by buying your own coffee maker and making your own coffee.