Descriptive Essay about My Room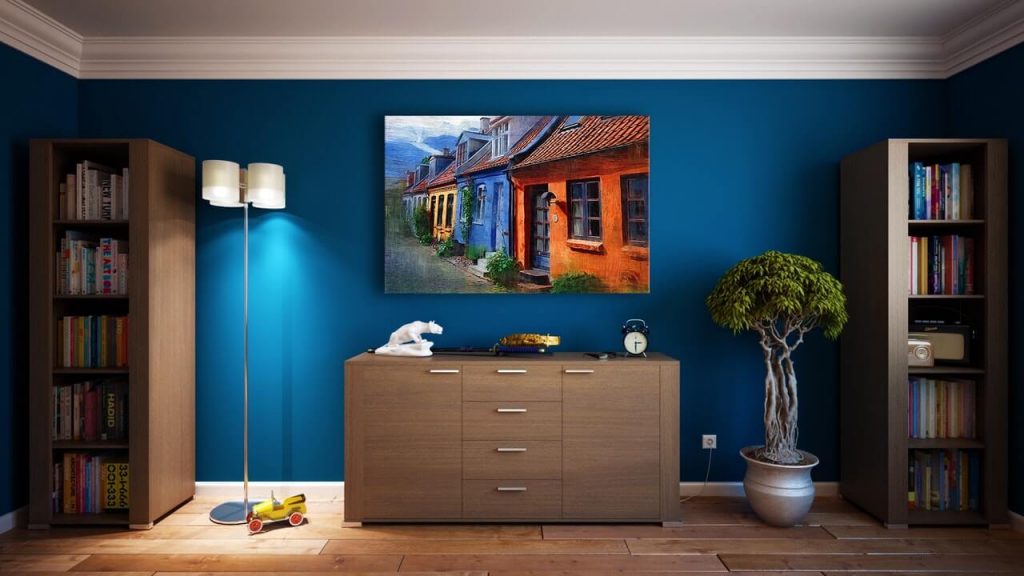 "In 300 words, write something about…" This is a phrase you can sometimes dread when you are in school because, definitely, this meant that you have to write an essay. Do you remember writing an essay down on a piece of paper first and then count each word one by one before you could finally type it? Have you thought that when you got out of it and had your degree, I would be free of essays? Then, you are wrong. It is also included in the workplace especially if you apply for a job. It is always part of the interview process.
While most of the essays are about how you see your future in the company you are applying to, there are some with random questions like what can you say about your room. When you have questions like this, it usually entails that you describe your room. This sort of essay is a descriptive one.
So, here are a few simple tips for beginners or professionals alike that may need help in making a descriptive essay. Let us develop a sample descriptive essay about the topic "My Room."
How to start: Establishing your thesis statement
First of all, descriptive essays have thesis statements. It is going to be the main idea of your essay thus, you need to make it first as all your discussions would be based on this. In short essays, it usually includes up to 3 things of what you want to describe. An example of a thesis statement about your room would be,
"I like my room because it provides me with comfortable sleep, allows me to have the personal space that I need, and gives me the recreation that I can enjoy once in a while."
Constructing your outline
An outline should be done once you have your thesis statement. This will act as your guide and ensure that everything will be covered in your discussion. For a simple descriptive essay with the thesis statement "I like my room because it provides me with comfortable sleep, allows me to have the personal space that I need, and gives me the recreation that I can enjoy once in a while", will be the following:
I. Introduction (This is where the thesis statement should be found)
II. Body Paragraphs
Discuss why it provides you a comfortable sleep
Discuss why it allows you to have the personal space that you need
Discuss why it gives you the recreation that you can enjoy once in a while
III. Conclusion
Writing your introduction
In general, and as seen in the outline given above, the essay has an introduction, a body, and a conclusion. It is in the introduction where you briefly introduce your topic leading your readers to your thesis statement. Avoid making long introductions so it won't bore your readers. Your goal is to make them continue reading to the body of your essay until the conclusion.
Writing body paragraphs
The body of the essay, on the other hand, is the most important part of the essay. It is where you need to prove your stand and discussed what you have narrated in your thesis statement. Make sure your discussion is organized and the flow of the paragraphs is coherent. Be mindful of your grammar so that your essay will be clearly understood.
Wraping up your essay
The last part of the essay is the conclusion. This is where you affirm the importance of your thesis statement. It will be good if it can be concluded in a positive mood. Remember three actions you need to do within your body: Summarise, provide a value and leave a lasting impression.
Descriptive Essay about My Room (Sample)
Four walls with four corners can make up a simple room. It could be square or rectangular. Some have it as big as baseball field others as small as one single bed, yet no matter how big or how small it is, as long as it serves the purpose, it is still a room. Most of us have grown attached to our own rooms. Our room or bedroom is what we can call our own space in the house. All the other parts, like the living room or dining room, are shared by the family or housemates, except of course, if you live alone. As for me, I like my room because it provides me a comfortable sleep, allows me to have the personal space that I need, and gives me the recreation that I can enjoy once in a while.
Sleep is a rare commodity difficult to get especially when you are working and traveling most of the time. I had been to a lot of different hotels from not so good ones to multi-star quality ones but still, nothing compares to sleeping in your own bedroom. My room has a double-sized comfy bed covered with sheets washed in my sweet smelling laundry soap. The sweet smell gives me a feeling of freshness. I have plenty of pillows, not too soft and not too hard. I often sleep with all of them surrounding me, like a pillow fortress. The soft whirring sound of my air conditioning unit is like a lullaby to my ears. All of these, together with a good hot shower gives me a very comfortable sleep.
My room also allows me to have my own personal space in the house. It is where I can express my identity through the decorations I put in it. I have a light brown bookshelf on the side of the bed where all the mementos I have from my family, friends or my travels are displayed. The clothes I wear are carefully tucked into a two-door dark brown built-in cabinet in front of the bed. A light brown dresser like the color of the bookshelf is at the side of the cabinet. A small beige sofa is at the other side of the bed near the door. It is just a small room, yet one that indeed, I can call as, my own.
I am an avid reader and if I have a free time, I loved to read. Thus in my room, there are also a lot of soft and hardbound books on the same bookshelf where my mementos were kept. I got a small collection of books from young adult fictions to crimes, mystery and a lot more. These give me the recreation that I can enjoy once in a while.
There are still a lot more which I like my room for, but these three are the best. I like it because I can sleep comfortably, have my own space and can enjoy reading once in a while. How about you? What do you like most about your room?
We hope these simple tips and the sample essay above will be able to help you in writing your own descriptive essay about your room. Nothing is too difficult unless you try, right?