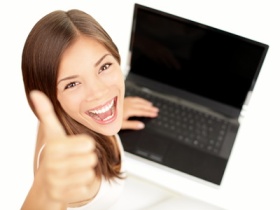 Five paragraph essay is considered to be ideal example of writing for many reasons. 5 Paragraph Essay contains introduction, three essay body paragraphs and conclusion. We have taken professional advice from our team of writers and they have shared that 5 paragraph essay is the type of useful model as it helps to keep your mind straight and logic on the information the student is about to present. 5-Paragraph essay in particular is able to help a person to develop his/her composition and writing skills without having to make common mistakes both in grammar and essay structure.
Introductory paragraph must present thesis statement of the essay. Thesis statement is considered to be a mini-outline of the essay composition or what a reader is about to learn from the writing. Each paragraph must finish up with "hook", a transitional part that connects paragraphs of the writing.
Moving on to the first paragraph, we see a lot of confusion connected with the first essay body paragraph writing. It must contain powerful or the strongest argument supported with clear facts line. The strongest argument may also be supported with bright illustrations and best-selected metaphors. Explore ESL essay as well. The last sentence of first body paragraphs ends with phase or sentence that is transitional hook that leads to the second body paragraph.
Moving on to the second body paragraph, it must contain second strongest argument and illustration. Keep in mind that topic sentence must be featured either in first or second paragraph sentence. Finish up with transitional hook. Third paragraph may contain lesser strong argument, lesser strong examples and illustrations.
Conclusion will reflect on the first paragraph, thesis statement but it must be the restatement of the information said above. If a student lacks basic writing knowledge he or she may do a duplicate of the thesis statement which is unacceptable. Conclusion must have summary of all three main essay body points and finish up with final statement.