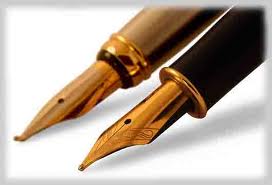 Comparison essay is one of the most important paper writing assignments in high school, colleges and universities. Writing comparison essay becomes easy task when you know exactly what to do. We have decided to do a short list of comparison essay tips to make the writing job easier for you. Comparison essay paper concentrates on emphasizing the similarities of the chosen subject. When you buy a car, you start thinking in term of comparison. You may compare the price, technical capabilities, shape and looks. Then you make a decision. Writing comparison essay is similar to this process.
Question Analysis. The great or most attractive idea in your head must be laid out in a form of writing. It must perfectly match the prompt. To decide on the key prompt, underline the key words or key phrases.
Subject Comparison Research. You must understand that your assignment is limited. It means that all the great details that you liked about comparison may not be included in your comparison writing. Focus on finding the most important or significant details of the comparison subject that your assignment can handle. Compare just two or three aspects of the topic. It will give you a chance to cover the these comparison aspects comprehensively.
Similarities. Focus on finding the similarities and write them in a form of a list. To make the job easier, the similarities must be listed according to their priority and significance. Usually, you must discuss less significant similarities first moving on to more significant ones. Concentrate on discussing similarities ONLY!
Essay Plan. You must start with thesis, the main point of the comparison essay. To make your job easier, here is the best writing tip you can get. Start your essay with writing a body paragraphs first. Proceed with writing a well-thought-out conclusion. And finish up with writing the introduction. This way you will have a well-structured comparison essay paper that will gain you best evaluation points.